Each Egg Donor's experience is unique but over and over we hear stories just like the one below that remind us why we do what we do.
Julie* is a Dallas Egg Donor who chose to help a couple have a baby via Egg Donation. Her particular couple was also using a surrogate so there was some extra planning to do. When asked how she felt about being matched she said, "Initially I f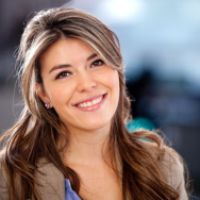 elt excited! Then, through each appointment, I got even more excited knowing I was that much closer to giving a couple something they would cherish more than anything. "
Julie started the egg donation process at a busy time in her life. She was working, going to school and planning a wedding. She hadn't always thought about being an egg donor but as she explains, "I was a "big" in the big brother/ big sister program and loved it! Knowing there are some couples unable to solely produce or carry on their own, I really felt it placed on my heart to donate." Doing what SHE could made a huge difference in the life of the intended parents.
When asked if she had any advice for future egg donors she said, "If you are an egg donor, I know you must have the gift of giving. So I will only say imagine yourself in the recipient parents shoes through the entire process. I imagined myself going through the frustration and even heart break that the couples might go through. In turn, it strengthened my dedication and excitement to the egg donor program."
Julie's commitment to this process has paid off. Her intended parents are pregnant after years of trying and they couldn't be more excited. Julie is currently available to start another egg donation cycle soon and is excited at the opportunity to help others again. If you are interested in being an egg donor and would like more information we encourage you to reach out to us, www.EggDonorSolutions.com. We are happy to answer any questions you may have and explain the process more if needed.
*This donor completed an anonymous cycle so for her privacy her real name is not being used.

We help Intended Parents Create Happy Families via Egg Donation & Surrogacy  with the help of caring Egg Donors & Surrogates.
What is Egg Donation, Can I be an Egg Donor, Egg Donation Process, Common Egg Donation Questions, Becoming an Egg Donor,  Qualifying as an Egg Donor,  Egg Donation, Egg Donor process,  Why to go through an agency?,  Egg Donation Overview.