The answer is YES!
A couple has been trying to have a baby for several years. They have decided to talk to a doctor and then find out that they are unable to conceive on their own. Additionally they are given the devastating news that they will not be able to even conceive with their own eggs. The intended parents want desperately to have a child. This causes the couple to look into fertility solutions. One of the options that are available to them is the use of an egg donor. As time has passed and procedures have become more proficient, it has become common for women to become egg donors.
As each set of intended parents begins the journey of finding the perfect egg donor they have a desired set of parameters that they hope to find in a donor. These parameters can be anything from physical characteristic, talents/abilities, and location of the donor.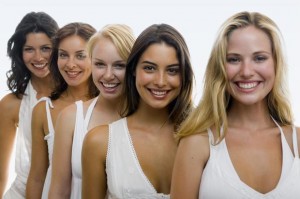 One of the hardest parameters to accommodate for a couple is that of a specific ethnicity. When a family is desperate to conceive they want their child to be as closely related to them as possible. This can mean the desire for the child to look like them, or be from the same ethnicity as the recipients. Being from a specific ethnic background can make the decision even harder for the couple.
There are many different intended parents all over the world that would be in need of an egg donor. This can be harder than most people realize. Searching for the right egg donor match can sometimes be the hardest thing for an infertile couple to handle. Searching for a person from the intended parents own culture can be harder sometimes than dealing with the affects of infertility. There are now several ways to find willing women to become egg donors from different ethnicities.
Find an individual within your family or friends to offer their eggs as a donation. A couple can search through an international database; this can be helpful because you can look right in a specific area for others within a specific ethnic group. This can also be complicated due to the travel needed as the egg donor.
One of the easiest ways is for them to look to an a Egg Donor Agency that specializes in the education and recruitment of women who are interested in being an egg donor.
Intended parents in need of an egg donor no longer come in only one size or shape. There are intended parents of all different backgrounds needing a donor. Therefore there is a demand for women of all ethnicities to become egg donors.
Egg Donor Solutions is ALWAYS in great demand for women who are of all different ethnic back grounds. Right now we are urgently seeking women of Asian and Indian heritage as well as African American. Of course we encourage women from ALL ethnicities to apply. Learn More or Apply here.
We help Intended Parents Create Happy Families via Egg Donation & Surrogacy  with the help of caring Egg Donors & Surrogates.
What is Egg Donation, Can I be an Egg Donor, Egg Donation Process, Common Egg Donation Questions, Becoming an Egg Donor,  Qualifying as an Egg Donor,  Egg Donation, Egg Donor process,  Why to go through an agency?,  Egg Donation Overview.