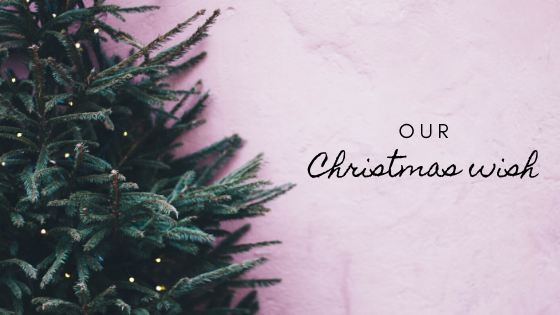 The holidays have not always been our favorite time of the year, especially while trying to conceive.
Being obligated to spend time with family & friends who you know are going to be asking questions… The same questions you keep asking yourself… When will I become pregnant?!
When are you guys having children? You have been married for 3 years now, when's that baby coming? Honey, have you gained weight… gasp… are you pregnant?
Little did our loving friends and family know that we were struggling with fertility and we have been for quite some time now! They also didn't know that this year we have been working with an amazing agency called Egg Donor Solutions.
The team at EDS was hands down the best, despite all of the struggles they were so compassionate, educational and resourceful. Our donor who was from Florida had an opportunity to fly to Colorado for her retrieval. We did not get to meet her, but heard that she was thrilled to be a part in helping to create a family & to see snow for the first time! We had our transfer… and guess what!?
Our Christmas wish came true!
We are pregnant & we are going to be parents. We are so thrilled and this could not have been possible without our donor & Egg Donor Solutions. Merry Christmas to all~ J & J
If you have considered helping to create a family as an Egg Donor, apply today! There are so many couples that could use your help! January is our busiest time, so even if you are not currently ready you can go to our website, create a profile & when you are ready we can get it activated & find you a perfect match of intended parents.
It is also a great time to update your profile, add fresh photos and a video. We can't wait to see your fresh updated pictures & we wish you all a very magical holiday & look forward to creating families with you in 2020.
We help Intended Parents Create Happy Families via Egg Donation & Surrogacy with the help of caring Egg Donors & Surrogates.