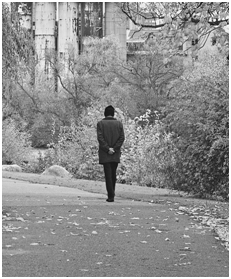 Beating the drama and stress of college life. Living and finding your life's purpose despite all the chaos.

One reason why college students drop out of school is not that they lack money, intelligence or talent but simply because they failed to find their purpose.
College is hard work. As a college student, you should know your dreams and let this dream guide you 'til the end. Remind yourself every day of who you are and why you are in this position in the first place. What and who is important to you? Why are you in college? Is it for your family and friends? Or is it for you? Reflect on what matters to you. When you know your purpose, you will never lose yourself. Hope will always be your recourse because you believe that you can do anything, and everything. It's easy to lose sight of the shore when your heart is not passionate about your destination.
Can you find and live a meaningful life in the middle of all the chaos in your college schedule? Yes, you can. You just need to know where to look. Here are a few ways you can find your purpose:

• Make learning your first priority, and pass it on. In everything that you do, give it your all–100%. Lessons are not limited to what is discussed in the four corners of your classroom. Every waking opportunity, everyone you meet, every new experience (whether good or bad) is a lesson. Learn from it. Life is the final test. How well you do in life doesn't depend solely on the grades your college professors will rate you. Learn, learn, learn and then learn some more. But don't stop there, share your learnings to others. As Yoda famously said, "Always pass on what you have learned."

• Get involved and establish connections. Don't be a stranger in your community. Take the time to explore your campus. Join organizations or creative clubs. With so many to choose from, it can be hard to pick one. Let your hobbies, passions, and principles guide you. When you join organizations, you make friends, you build connections. You feel part of a group, you become one with the group. You'd be surprised.
• Volunteer when you find the chance. Nothing can be more rewarding than doing volunteer works. The simple act itself can bring so much purpose. There are so many ways you can volunteer. You can:
1. take care of abandoned cats and dogs at your local animal shelters
2. build houses for Habitat for Humanity
3. volunteer at your local soup kitchen
4. offer to babysit or nanny for a family in need
5. spend time with a Senior Citizen in your neighborhood or at a nursing home
6. what you don't use can be what others badly need: be a hair donor, blood donor, egg donor, used clothing donor, or donate to your local food bank

• Find time to read. Somewhere out there, is a book waiting for you. Reading opens your horizon, expands your knowledge and can be therapeutic as well. So many good books, such little time.

• Count your blessings. When stress is just too much, in your lowest, and even in your happiest and successful moments, take time to pray, meditate and reflect on all your blessings. No matter how little or in abundance you have, always be grateful. Never forget to share it with others, even if others won't. You'll be surprised at how a random act of kindness can change a person's life.

We all have our own purpose, the trick is finding it. Don't let fear stop you from seeking it. The
sooner you do, the happier you'll be. College life is such a great experience despite all the chaos
and trials. All you need to find is one good mentor, one loyal and crazy friend, and most important, your life's purpose. One learning a time…