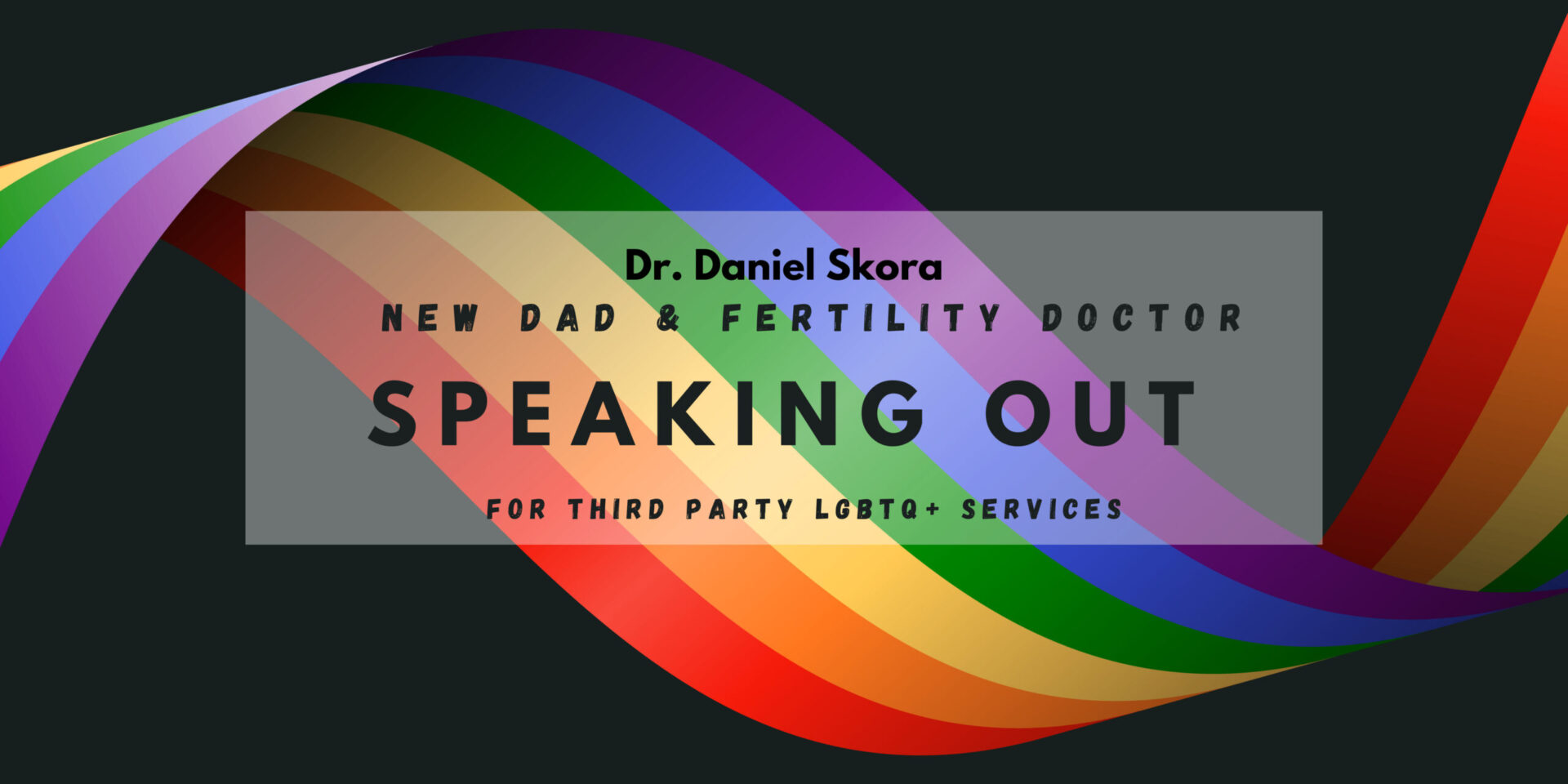 Infertility affects millions of people worldwide, and thankfully, the taboo surrounding it is slowly fading away. It is no longer a secret that starting a family could involve more than just two individuals, and this is where fertility specialists such as Dr. Daniel Skora come in.
Working as a reproductive endocrinologist at Fertility Specialists of Texas (FST), Dr. Skora has had the opportunity to serve numerous patients, including those from the LGBTQ+ community. Unfortunately, not everyone has access to specialized fertility clinics like FST, which is why he advises individuals to be meticulous when researching fertility clinics, particularly if they identify as LGBTQ+.
In a recent conversation with Whitney Hall, a Surrogacy Coordinator from Egg Donor and Surrogate Solutions and two time surrogate herself, Dr. Skora emphasized the need for fertility clinics to be inclusive of the LGBTQ+ community. He advised potential patients to visit the clinics' websites and check if they provide information on LGBTQ+ care, reciprocal IVF, egg donors, surrogacy, or any support that indicates the clinic caters to the community. If there is no information, it could be a sign that the clinic does not cater to that population.
Dr. Skora also highlighted other crucial issues such as the use of non-identifying pronouns and ambiguous partner designations. These changes require significant infrastructure, but it is crucial to be aware that not all relationships are heterosexual. Hence, such considerations should be reflected in all communication with new patients and at the clinic.
Each state has its own set of legal requirements that patients should be aware of. Some states have nondiscriminatory laws in place to protect the LGBTQ community while other states mandate that the child be legally adopted after birth. As unfortunate as it is, it is essential to be aware of these policies upfront before investing in a plan that could endanger your rights to marriage or parenthood in the future.
Dr. Skora also stresses the importance of finding fertility clinics and egg donor agencies dedicated to providing comprehensive and inclusive care to all patients, regardless of their gender or sexual orientation. FST recognizes the importance of personalized care on the parenthood journey since every patient is unique. He emphasizes that the journey to parenthood should be an enjoyable and fulfilling experience that creates a welcoming and inclusive environment for all patients.
Egg donor and surrogacy agencies should also provide resources for intended parents, gestational carriers, and egg donors from the LGBTQ+ community. Dr. Skora recommends finding an agency such as Egg Donor and Surrogate Solutions that is willing to work with and assist you in achieving your goals and overcoming any challenges that may arise during the process, such as coordinating monitoring.
To help intended parents find their ideal agency, Dr. Skora routinely recommends five egg donor agencies that they work with at FST. He understands that finding the perfect agency can be challenging, but it is crucial to have one that provides the support and resources necessary to achieve your parenthood dreams.
Dr. Skora's goal is to help all his patients have a baby, and he recognizes that it takes a village to make it happen. Whether you end up working with FST or other clinics, he recommends finding places that will get you to your parenthood goal while being supported by an encouraging team.
In summary, infertility is a challenging journey for many people, but fertility specialists and treatment clinics like FST cater to the specific needs of the LGBTQ+ community. When researching fertility clinics and egg donor agencies, patients must find establishments that provide comprehensive and inclusive care that addresses their unique needs, regardless of their sexual orientation or gender identity. Being aware of the legal requirements in each state from the onset is also crucial to avoid potential legal issues down the line. With the right support, everyone can fulfill their dream of parenthood.
Listen to Episode 6 of Me, You, & Who?! 

We help Intended Parents Create Happy Families via Egg Donation & Surrogacy  with the help of
caring Egg Donors & Surrogates.
Why use an agency, Surrogate Requirements, Can I be a Surrogate?, Facts about Surrogacy, Information on surrogacy,  What our agency can offer you , Surrogacy FAQs, Families who need you, Learn more, Apply now.